Water Services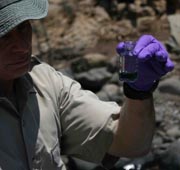 Water Maxim - Water Services
Does your water system deliver what you want it to?
You may have very specific needs concerning sufficiency of supply, water pressure or water quality. We can provide you with advice and recommendations to ensure that your supply gives you what you need including flow control, pressure control and management services.
Our services also include water demand assessment, to permit the correct sizing of pipe work and similarly peak and average flow calculation to correctly size water meters.
With your system set up correctly we will advise upon asset management.
We have a range of water audit services to assist you in the management of your water system, see our water audits section.
Water Services
Water Management
Water Asset Management

Sewerage Services >>