About water maxim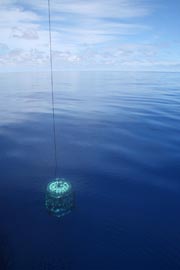 About us...
A water management consultancy, Water Maxim was formed to address the growing demand for a broad range of water and sewerage design and management services. The services are rendered to meet the increasingly challenging requirements of drinking water standards, water legislation and the ever changing codes governing the provision of water supplies and sewage treatment.
History
Our sister Company, Pipefix, was formed in 1989 and became a limited Company in 1997. It provides repair, rehabilitation and installation services to the water industry, commercial businesses and domestic customers alike. A growing demand for design and consultation services that complement its operational and technical services lead to the formation of Water Maxim in 2004.
Gary Butt BSc, MICE, CEng. Managing Director
Gary has been in the water industry for nearly 30 years, starting his career with Wessex Water as a graduate engineer and working in various engineering and network management roles becoming a Distribution Manager before leaving to run Pipefix. Gary is a Chartered Engineer and has extensive experience in design, feasibility analysis, project planning and project management. He specialises in the installation of water supply and sewerage networks and sewage treatment process.